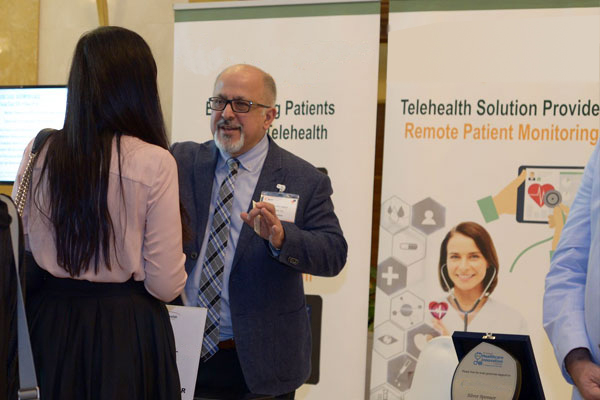 There are no future events listed as of now. We'll keep you posted!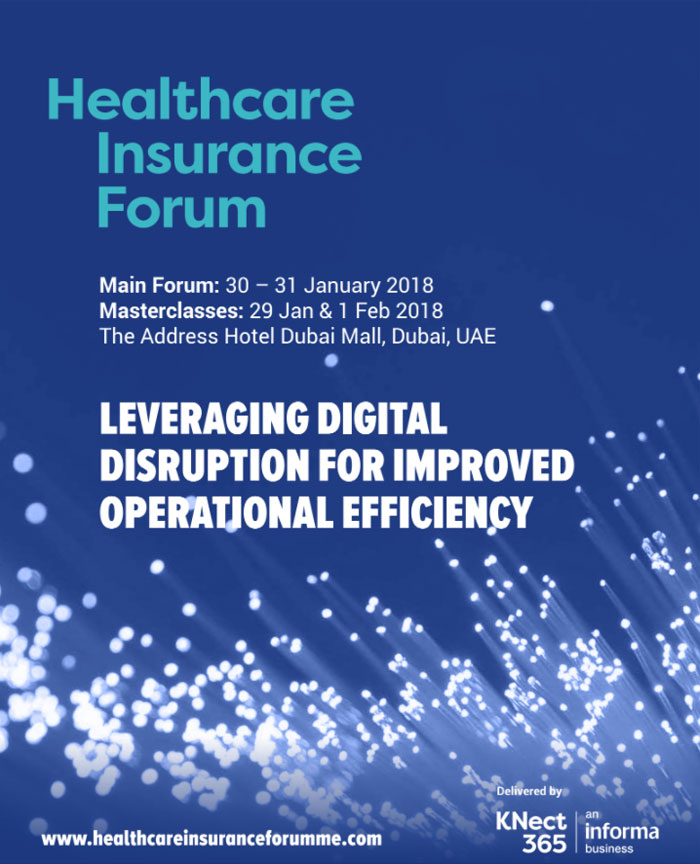 Health Insurance Forum – January 30-31, 2018 – Dubai, UAE
Healthcare Insurance Forum 2018 brings together regulators, payers and providers to explore how organisations can improve operational efficiencies through leveraging the latest digital technologies. Dialogue will focus on best practice in data analytics, blockchain for the healthcare sector, AI, IoT, telemedicine and alternative business models to guide you through the new digital era.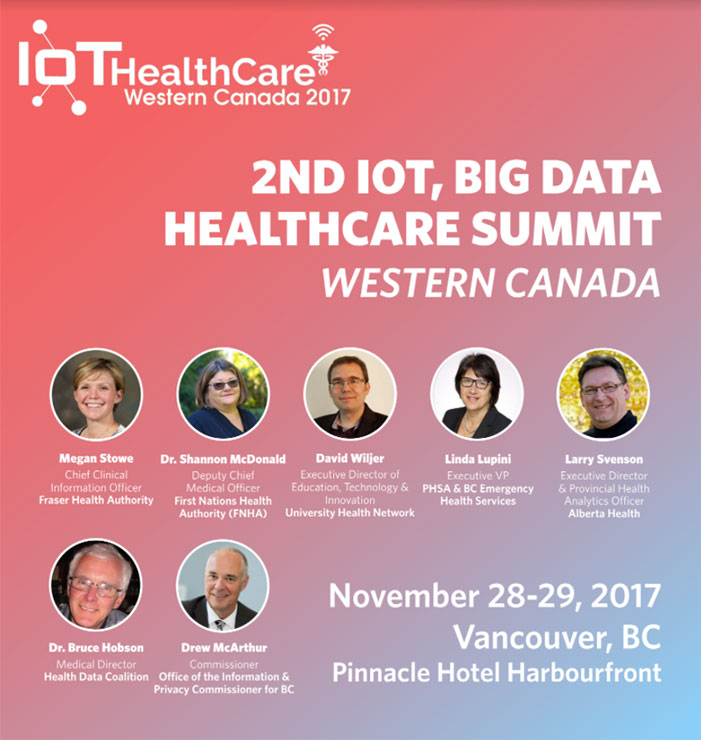 IoT Health Care Summit – November 28-29, 2017 –  Vancouver, BC
This is the only event to focus on technology-led efficiency and how it can help you resolve the variety of challenges your organization might be facing.
Heard from both the private and public sector, from leaders of healthcare providers, and an unmatched speaking faculty of C-suite executives sharing knowledge and best practices.
Had great opportunities to network, find new vendors, clients and service providers that provide smart solutions.
Heard from cutting edge vendors about how they are changing the healthcare sector across Canada.
Heard case studies from across Canada as to how other organization are utilizing IoT, Big Data tools and what difference it has made to their organizations and what efficiencies they have had.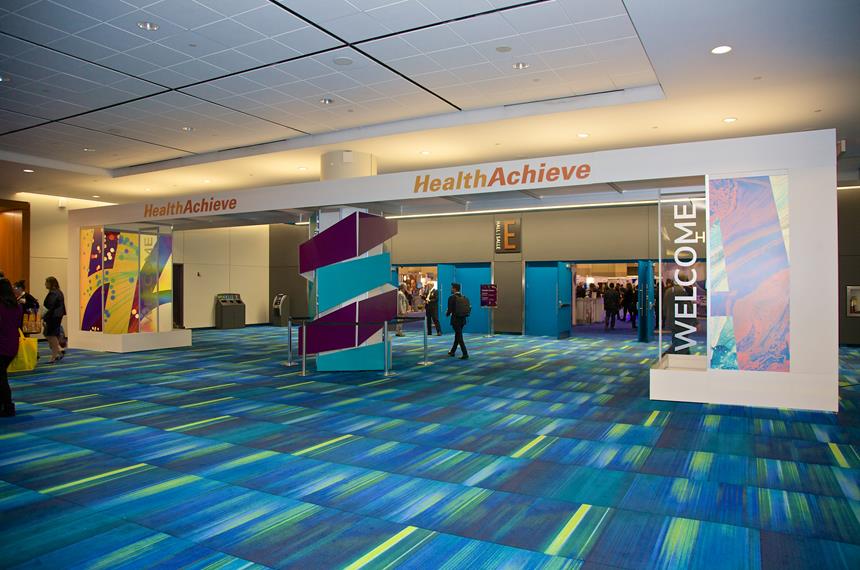 Ontario Hospital Association – November 6-7, 2017 – – Toronto, ON
Over the years HealthAchieve has won multiple awards from the event industry, confirming its position as an absolute must-attend event.
The Ontario Hospital Association (OHA) has a proud history of providing professional development experiences to health care professionals from across the continuum.
The OHA, in consultation with our members, will spend the coming year developing a next-generation learning intervention. This is a bold step – but an exciting one, that is in keeping with the OHA's new strategic plan.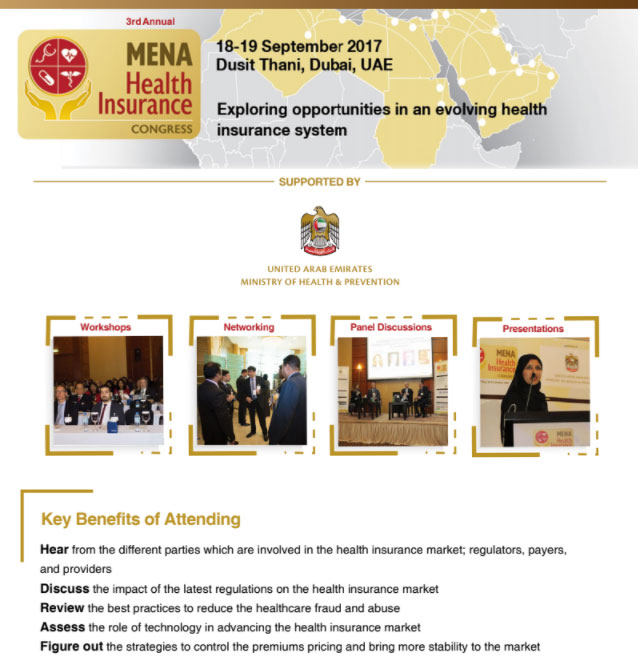 MENA Health Insurance Congress – September 18-19, 2017 – Dubai, UAE
The 3rd MENA Health Insurance Congress will gather the C-level executives and directors from all the health insurance companies, TPAs, healthcare facilities and regulators in the region, to focus on many strategic, operational and technical topics, such as the role of mandatory health insurance in regulating the healthcare field, pricing and the most advanced strategies needed to bring more stability to the health insurance market, the latest methods to examine fraud and abuse in the health insurance system, the importance of technology for claims processing in particular in addition to many more exciting topics. Join the 3rd MENA Health Insurance Congress, where the leaders from the healthcare industry meet, to learn, and network with peers from the industry.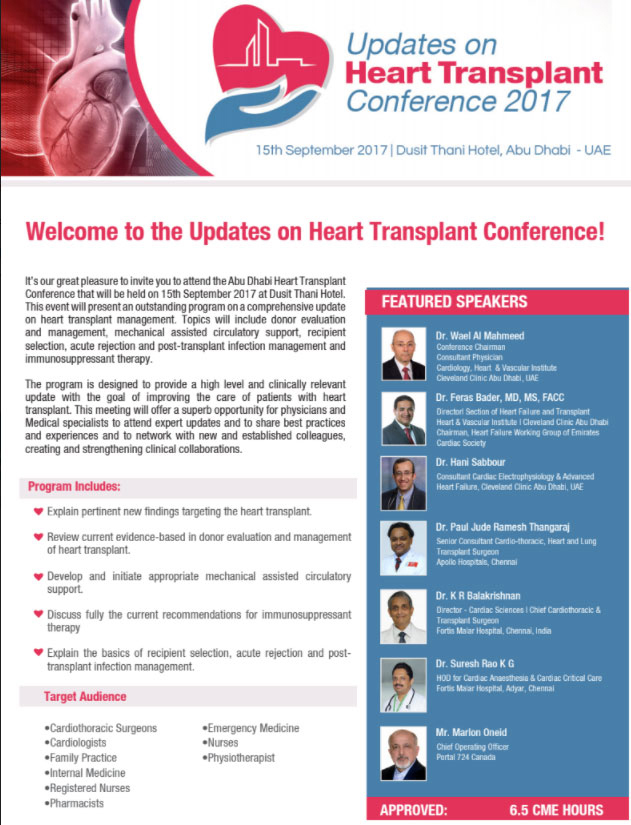 Congestive Heart Failure Conference – September 15, 2017 – Abu Dhabi, UAE
This event will present an outstanding program on a comprehensive update on heart transplant management. Topics will include donor evaluation and management, mechanical assisted circulatory support, recipient selection, acute rejection and post-transplant infection management and immunosuppressant therapy.
The program is designed to provide a high level and clinically relevant update with the goal of improving the care of patients with heart transplant. This meeting will offer a superb opportunity for physicians and Medical specialists to attend expert updates and to share best practices and experiences and to network with new and established colleagues, creating and strengthening clinical collaborations.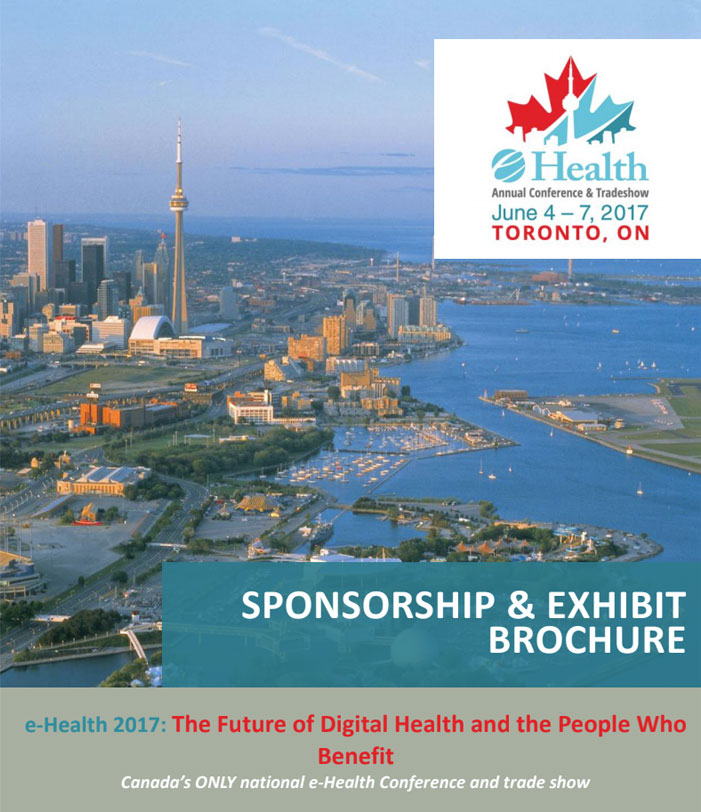 eHealth – June 4-7, 2017 – Toronto, ON
The annual e-Health Conference and Tradeshow is the one event that brings Canadian digital health professionals together to network, connect, and learn from one another. With in-demand keynote presenters, expert panelists, and leading-edge vendors, e-Health always delivers great education and networking opportunities.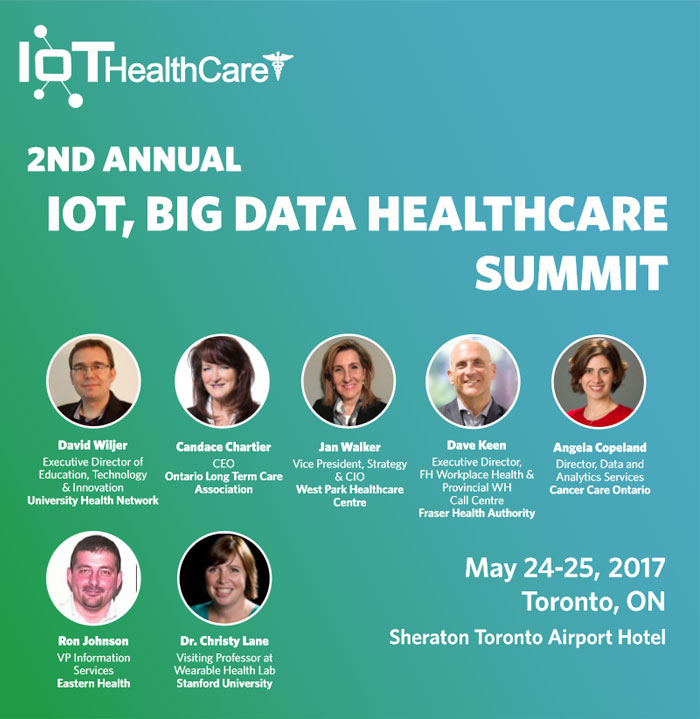 IoT Healthcare summit – May 24-25, 2017 – Toronto, ON
Increases in the costs and demands of healthcare and hospital services requires efficiency, plus out of the box thinking, in order to maintain high healthcare standards and provide increased levels of care. The IoT and Big Data Healthcare Summit will allow you to hear from Canadian leaders in the healthcare industry to understand how they are using IoT and Big Data to improve care, enhance services and become more efficient. In our past two conferences, we have had valuable case studies, introduction to new technologies with interactive and engaging discussions across two days. This year's Summit agenda is no different. It will allow you and your colleagues to learn from, as well as, network and share ideas with leading healthcare providers and technology companies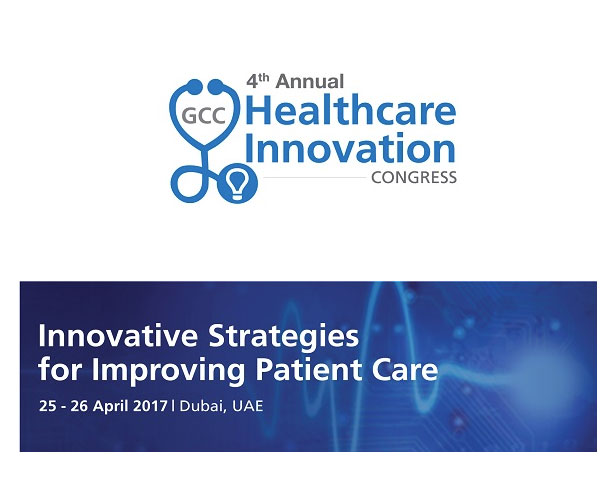 Ontario Hospital Association – November 6-7, 2017 – Toronto, ON
The two day conference will give you the chance to meet and hear from the top notch industry leaders, policy and decision makers from all over the region who will share and exchange their experience over this innovative platform, emphasising on successful examples for regional initiatives and innovative projects, elaborating on the transformation that the healthcare field is going through, and setting plans for the good of the healthcare future in the GCC region, all these and more will be deliberated through interactive panel discussions, case studies, and live presentations.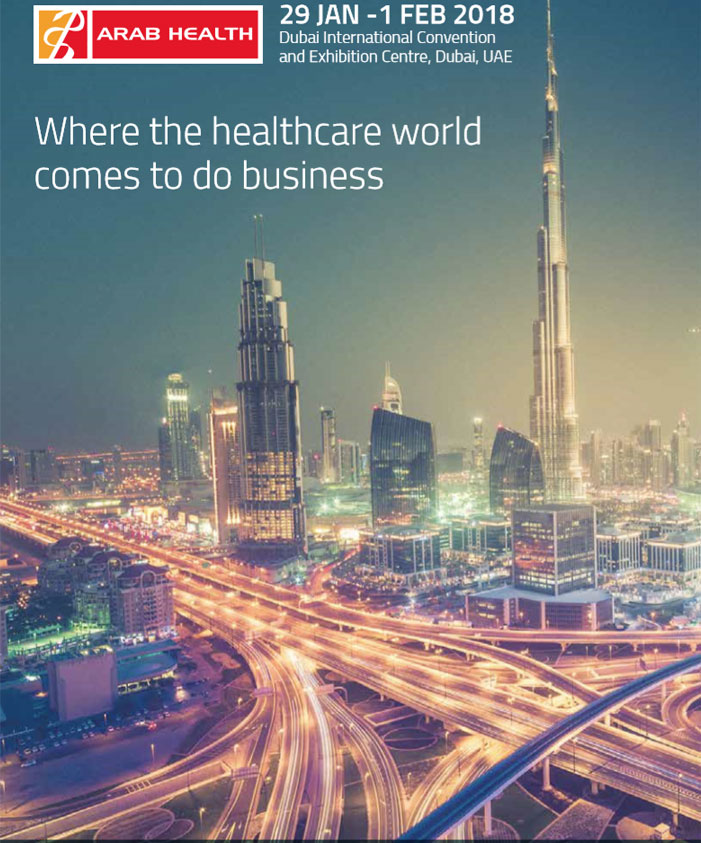 Arab Health – January 29-February 1, 2017 – Dubai, UAE
Arab Health 2017 hosted a total of 4,072 exhibitors across 23 halls achieving an increase of 5% on visitor numbers compared to the 2016 edition of the show (previously incorporating MEDLAB).
This 2017 Post Show Report demonstrates how the show is continuing to grow and outlines the strategies that we use to deliver the event.
Arab Health was sold out months ahead of its 42nd edition, highlighting its strength as the region's leading exhibition in the healthcare industry.